The Toyota Corolla Cross is a compact car, this model began to be manufactured in Africa a year ago. This is one of the most desired models by Toyota lovers around the world. These new models are specially designed for young customers, who lead an active life. For those who cannot settle for driving an outdated car, which is boring or outdated. It is for people who want to stand out.
This time we will see the Corolla Cros which is a combination of durability, speed, and easy handling. It also has a sporty style that makes it perfect for fanatic Corolla buyers, not forgetting that it is roomy for the whole family.
Inside
It bears a dash likeness to the Corolla sedan. It has the same air conditioning vents, climate control, steering wheel, and gauges. The whole infotainment system is different than previous models, and this one is more wonderful.
The seats are super spacious and very comfortable, they hold up to 5 passengers in its spacious interior and will allow them to fully enjoy the trip, landscape from the windows. This will make for a very pleasant, smooth, relaxed travel experience thanks to its spacious interior. With its speed and comfort, you will not feel the trip and you will want to travel on it again.
The leather seats are comfortable and well reinforced, they will make you forget about time while sitting in them. It has an 8-position power seat for the driver, the passenger seat is manual. The
The Corolla Cross has 407 liters of space to put all the luggage, in the back it has a spare tire.
About the exterior
Its exterior design is luxurious, elegant and at the same time aggressive, the new Corolla Cross has an interior that is very spacious. It is a perfect combination both for driving it on the open road, as well as for touring the streets of the city and showing off its elegance and sophistication.
New Toyota Corolla Cross 2021 - Engine
Like the Corolla sedan, it has a low-speed drive feature which comes in handy when you're in the urban area. The Corolla Cross is powerful with its 138-horsepower 1.8-liter four-cylinder engine.
The Corolla Cross is ideal for long road trips, but its light engine and smooth handling will make it all a real pleasure on the road.
Comfort
Its chassis is based on the TNGA2 architecture which is a suspension system that has been recently developed, the ride in the Corolla Cross is almost imperceptible regardless of speed. You can travel in the smoothest and most comfortable way.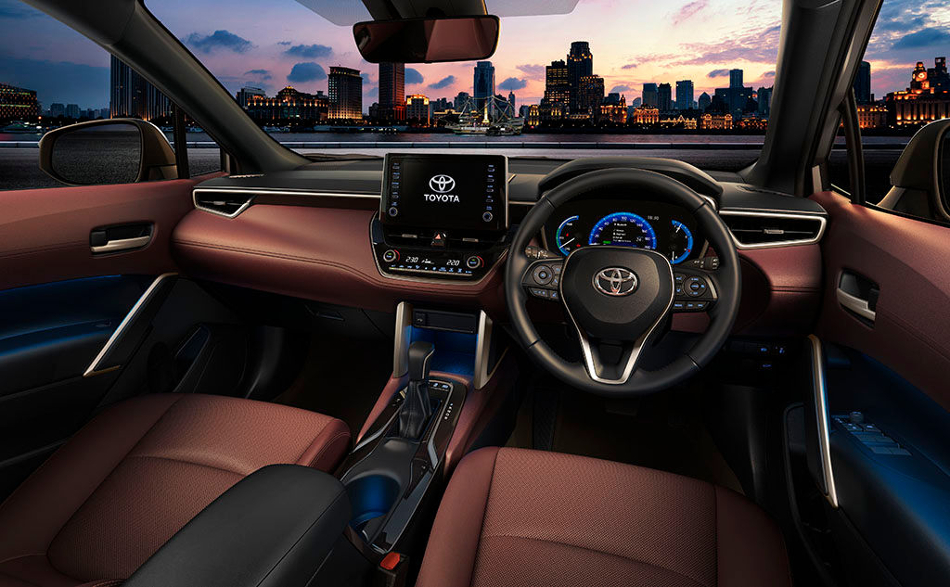 Toyota has announced a global initiative on the performance and commercialization of automobiles by developing more efficient powertrains, redesigned platforms and improving overall vehicle performance. Toyota's initiative is to make the automotive industry an innovative way that offers more safety and comfort in cars that are less expensive.
Demanding people are increasingly preferring SUVs or Crossovers to sedans and Toyota surely knows this. Crossovers are probably not tall like SUVs, but this is an important factor for places where there is flooding or harsh terrain.
If you want to know more about the new Corolla Cross, we invite you to visit https://asiacargroup.com/our-portals/